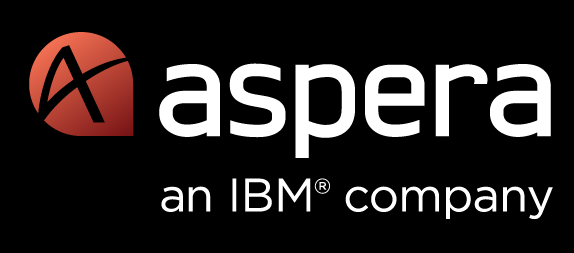 This document contains Aspera guidelines for Windows and Mac machines.



---
Aspera for the first time on Windows machines

A specific file transfer optimizer software will appear the first time you enter the Upload functions. This software is mandatory and you must reply yes to install it. Follow the on screen instructions.

You may get a blue banner at the upper section in your browser telling you it is unable to launch. Click on Download latest version and follow the instructions. Eventually you will get a message "Aspera Connect is running"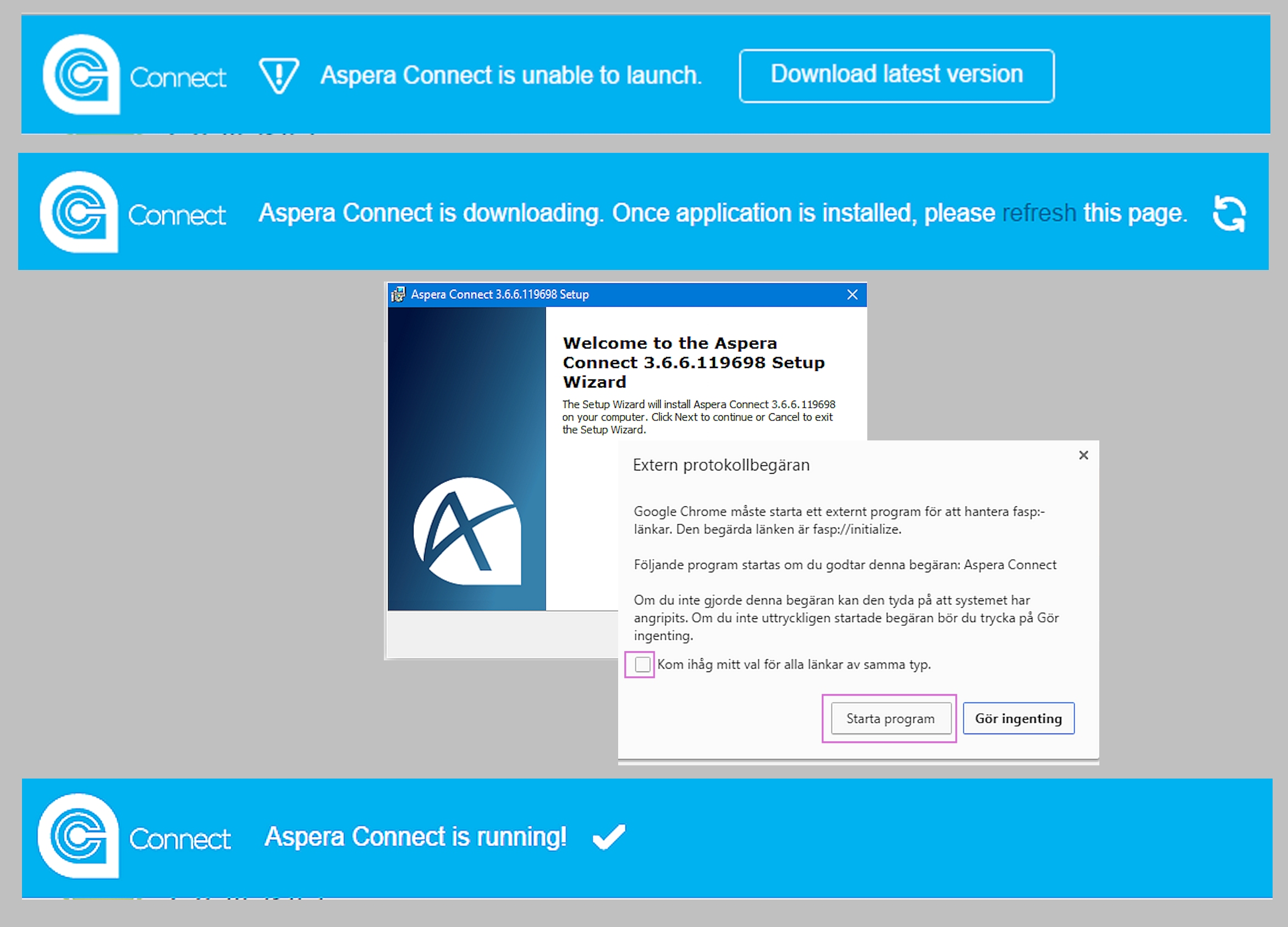 The Aspera Connect will appear in your activity bar shown below:


The Aspera Connect application is now running in the background, to better follow your transfer speed you can choose "Transfer" from the "Window" menu in the Aspera Connect application to open the status monitor or select the Aspera Icon in your task bar.

Select Transfers or (CTRL+T).

You are now able to monitor the progress of the file transfer and troubleshoot/verify the capacity between you and your destinations.

---
Aspera Connect plugin for the first time on Mac OS & Windows

Read how to install Connect plugin at First Time Execution on Mac OSX
[Click here]
Guidelines for different browsers and OS from the Aspera support site

Windows Installing Connect 3.6 using:

MAC Installing Connect 3.6 using:

Read how to install Connect plugin at First Time Execution on Mac OSX
[Click here]
How to unblock the launching of Connect 3.6.5+ in
Chrome
[Click here]
Using the Connect Browser Plug In on
Firefox
versions 43 that require extensions to be signed
[Click here]