This module lists all or a selected group of your assets depending on the settings in the search module. The following components will be discussed in this document: Columns and Asset list.

Columns

The columns and the column header are dynamic. You are free to choose the columns that best suit your work tasks. The below image examples shows the choice of columns within Review & Approval, Sport & Event and Compliance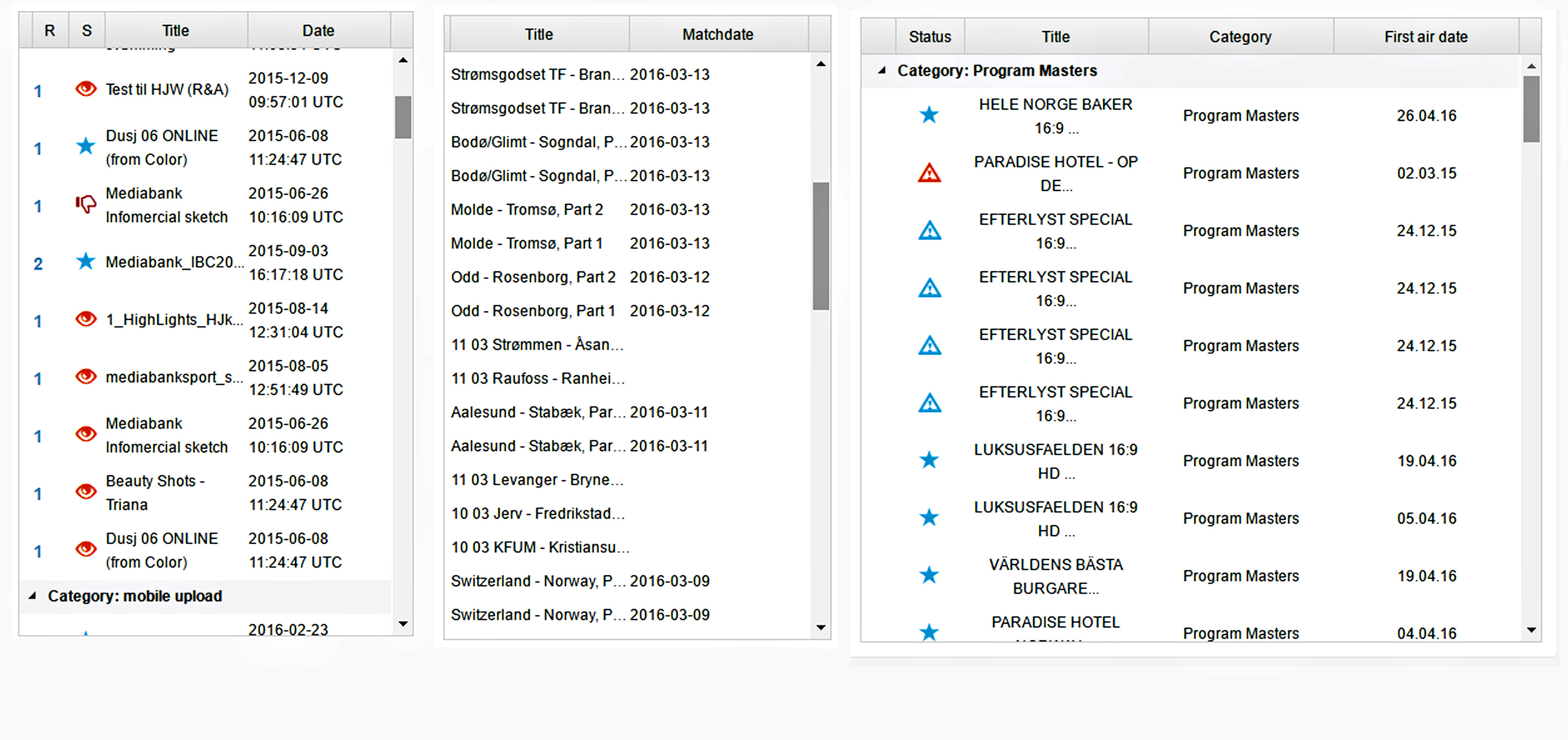 From the application Review & Approval you normally choose to view the revision (R), Status (S), Title and Date. In Sport & Event the Title that contain the playing teams and a column displaying the match date. In Compliance line of work, the users tend to choose Status and Air date as preferred column selections. As earlier stated, this configurable.

Asset list

Your assets (media files) are listed in this window. Observe that in addition to use the search module to select your assets, you have a few options to enhance your search. By pressing on one of the column header bars you can sort the list ascending or descending on any of the column titles.

Status Icons

Here you can find an overview of the Mediabank Icon and their purpose:
Mediabank Icons