Adobe Premiere

Follow these steps to make a master file for upload to Mediabank.

Fileformat for HD delivery

XDCAM HD 50 PAL 50i

Export settings

Before you export the master, you need to change the timecode in your timeline,

for programs the timecode must start on 09:59:50:00, for promos 04:59:50:00.

1. Enter the "special menu"

2. Choose Start Time...

3. Change Start Time to the correct timecode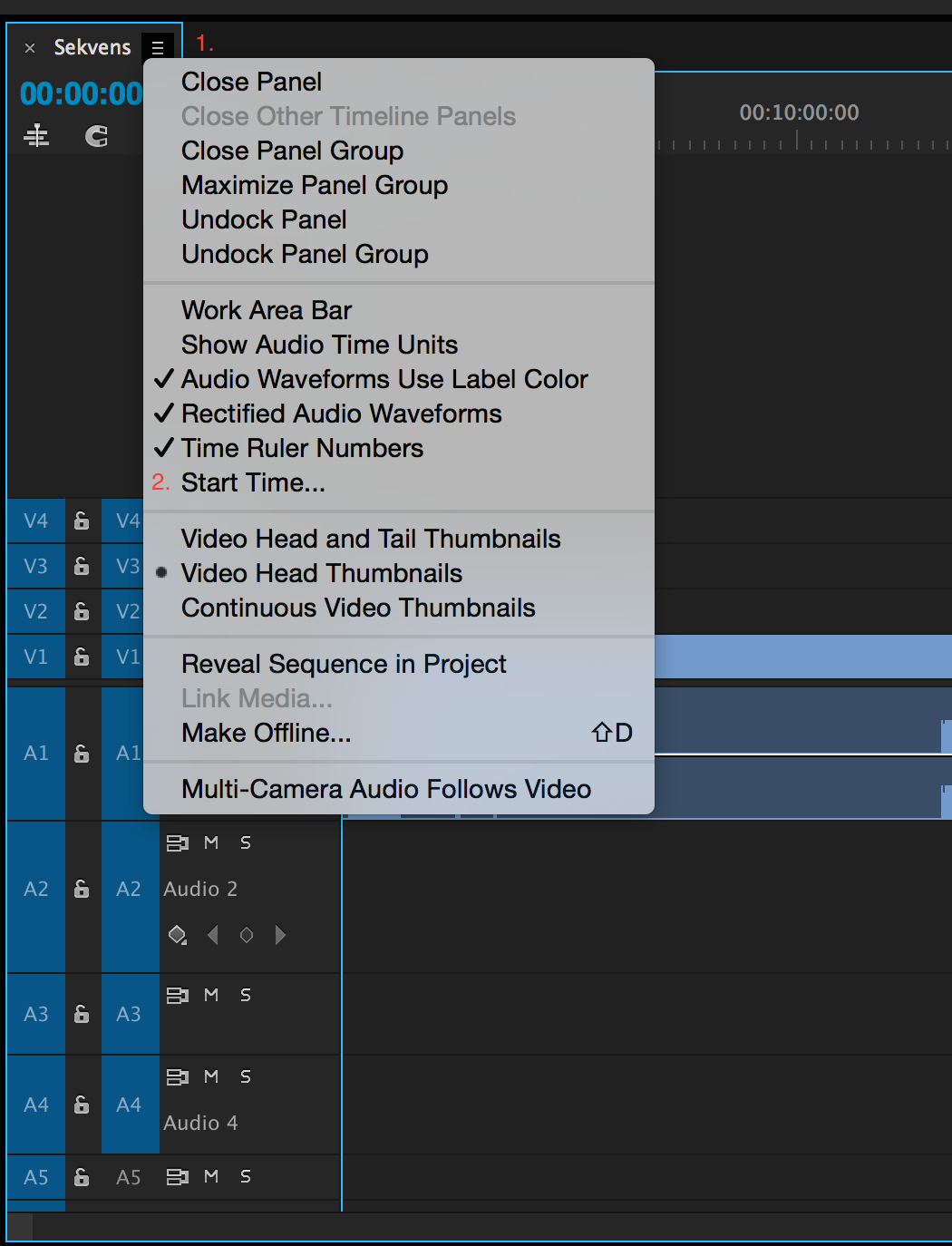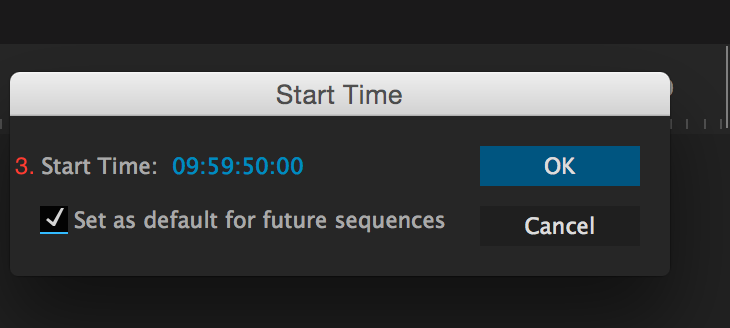 Export the sequence - File -> export -> media
Format - MXF OP1a

Preset - XDCAM HD 50 PAL 50i

Output name - press the name, choose title and where to save the file

Video Codec - XDCAM 50 PAL (4:2:2)

Field Order - Upper First

Audio Codec - Uncompressed

Export